Kyoto, the city of ancient traditions and mesmerizing beauty, offers a wide range of accommodation options, but none can compare to the unique charm of a traditional Japanese ryokan. If you plan to visit Kyoto, I highly recommend staying at one of the many Ryokans there to fully embrace the cultural experience. Having explored various ryokans during my recent trip to Kyoto, I'm excited to share my top five picks, each offering a distinct experience tailored to different preferences. So, let's dive into the enchanting world of Kyoto's best ryokans!
Affiliate Disclaimer: I only recommend products I would use myself and all opinions expressed here are our own. This post may contain affiliate links that at no additional cost to you, I may earn a small commission. As an Amazon Associate I earn from qualifying purchases.
What is a Ryokan
A ryokan is a traditional Japanese inn that offers guests a unique and immersive cultural experience. These inns have a history dating back many centuries and have preserved their authentic charm and customs throughout the years. Staying in a ryokan allows visitors to experience the traditional Japanese lifestyle, hospitality, and aesthetics.
Key features of a ryokan include:
Architecture and Design: Ryokans typically have a distinctive design characterized by wooden structures, sliding doors (fusuma), tatami mat flooring, and minimalist decor. The emphasis is on creating a serene and tranquil atmosphere.
Tatami Rooms: Ryokan guest rooms are usually furnished with tatami mats, which are traditional straw mats. Guests sleep on futon mattresses placed on the tatami floor, and the room can be transformed into a living area during the day.
Onsen (Hot Spring): Many ryokans feature onsen, natural hot spring baths, which are an integral part of Japanese culture. These communal baths offer relaxation and are believed to have therapeutic properties.
Kaiseki Cuisine: One of the highlights of staying in a ryokan is the traditional multi-course kaiseki dinner, featuring seasonal and locally sourced ingredients, artfully presented to delight both the eyes and palate.
Yukata: Guests are provided with yukata, which are lightweight cotton robes, to wear during their stay. These robes are comfortable and often adorned with beautiful patterns.
Omotenashi: Ryokans are known for their exceptional hospitality, with the staff going above and beyond to ensure guests' comfort and satisfaction. Expect personalized service and attention to detail.
Tranquility: Ryokans are typically located in serene and picturesque settings, such as in rural areas, by hot springs, or in historic districts, offering guests a peaceful retreat from the bustle of modern life.
Things to Consider When Choosing a Ryokan
When choosing a ryokan for your stay, there are several important factors to consider to ensure you have a memorable and enjoyable experience. Here are some key things to keep in mind:
Location: Consider the location of the ryokan. Do you prefer to stay in the heart of Kyoto, close to a landmark like Kinkaju-ji, or would you rather opt for a more tranquil setting in the countryside or near a natural hot spring? The location can significantly impact the overall ambiance of your stay.
Onsen (Hot Spring) Facilities: If you're interested in experiencing the traditional Japanese onsen, check if the ryokan has its own hot spring facilities. Some ryokans offer both indoor and outdoor baths, and others may have private onsen options. Ensure you're comfortable with communal bathing customs if the onsen is public.
Room Size and Amenities: Different ryokans offer varying room sizes and amenities. Consider the size of the room, the type of bedding (futon on tatami mats or Western-style beds), and the availability of ensuite bathrooms or shared facilities. Also, check for in-room amenities such as Wi-Fi, TV, and air conditioning, depending on your preferences.
Dining Experience: Kaiseki is an integral part of the ryokan experience. Check the ryokan's dining options, whether they serve traditional multi-course kaiseki meals or offer other dining choices. Additionally, consider any dietary restrictions or preferences you may have and ensure the ryokan can accommodate them.
Language Support: Some ryokans may have limited English-speaking staff, so it's essential to ensure you can communicate effectively during your stay. If you don't speak Japanese, look for ryokans that offer multilingual staff or have English translations available. All recommendations in this post have English speaking staff
On-site Facilities: Depending on your interests, check if the ryokan offers any additional facilities or activities, such as gardens, tea rooms, cultural experiences, or massage services.
Family-Friendly and Age Restrictions: If you're traveling with family or children, make sure the ryokan is family-friendly and can accommodate young guests. Some ryokans may have age restrictions or limited facilities for children.
Reviews and Ratings: Read reviews and check ratings of the ryokan from previous guests. Online platforms like Klook.com or Agoda.com can provide valuable insights into the experiences of other travelers.
Budget: Consider your budget for the stay. Ryokans can vary significantly in price, so it's essential to find one that aligns with your budget while still offering a satisfying experience.
Special Offers and Packages: Some ryokans may offer special packages or deals, especially during off-peak seasons. Be on the lookout for any promotions or discounts that can enhance your stay.
By carefully considering these factors, you can choose a ryokan that best suits your preferences and ensures a memorable and culturally immersive experience during your stay in Japan.
Why it won: Kyoto Watazen Ryokan has earned its title as the best ryokan for families due to its warm hospitality and family-friendly atmosphere. The attentive staff goes above and beyond to ensure a comfortable stay for both parents and children. The location in Nakagyo-ku provides easy access to family-friendly attractions, making it an ideal choice for those traveling with kids.
Neighborhood: Nakagyo-ku
Traditional Breakfast: Available
Onsen: Public Onsen
Family-Friendly: Yes
Room Amenities: Traditional tatami flooring, yukata (Japanese robes), TV, air conditioning, complimentary Wi-Fi.
Overall opinion: A delightful experience for families seeking a taste of traditional Kyoto, Kyoto Watazen Ryokan leaves no stone unturned in providing a memorable stay for both adults and children.
Why it won: Ryokan Mugen stood out as the perfect romantic escape for couples, offering a tranquil and serene ambiance in the heart of Kyoto's iconic Gion district. The exclusive private onsen experience adds an extra touch of intimacy, allowing couples to unwind in complete privacy and luxury.
Neighborhood: Gion
Traditional Breakfast: Available
Onsen: Private Onsen available (onsen reservations can be made)
Family-Friendly: No (couples and adults-only)
Room Amenities: Ensuite bathrooms, traditional futon beds, minibar, complimentary Wi-Fi.
Overall opinion: An enchanting hideaway for couples seeking romance and tranquility, Ryokan Mugen offers an unforgettable experience in the heart of Kyoto's historic district.
Why it won: Ebisu Ryokan pleasantly surprised me with its affordability without compromising on comfort. Situated in the picturesque Higashiyama neighborhood, this budget-friendly ryokan offers a genuine ryokan experience at an affordable price, making it an excellent choice for travelers on a budget.
Neighborhood: Higashiyama
Traditional Breakfast: Available
Onsen: No
Family-Friendly: Yes
Room Amenities: Simple yet comfortable rooms with tatami flooring, yukata (Japanese robes), shared bathrooms, complimentary Wi-Fi.
Overall opinion: Ideal for budget-conscious travelers seeking an authentic ryokan experience without breaking the bank, Ebisu Ryokan provides a warm and inviting atmosphere in one of Kyoto's most charming neighborhoods.
Why it won: Kyoto Ohara Ryokan Seryo exudes opulence and refinement, offering guests a taste of traditional Japanese luxury. The ryokan's setting in the serene countryside of Ohara provides a tranquil retreat, and the public onsen allows guests to indulge in the therapeutic benefits of the natural hot springs.
Neighborhood: Ohara
Traditional Breakfast: Available
Onsen: Public Onsen
Family-Friendly: Yes
Room Amenities: Lavish suites with private gardens, ensuite bathrooms with luxury amenities, traditional furnishings, complimentary Wi-Fi.
Overall opinion: For those seeking a lavish escape and an immersion into Japanese traditions, Kyoto Ohara Ryokan Seryo is the epitome of luxury and elegance, promising an unforgettable stay.
Why it won: Arashiyama Hot Spring Arashiyama Benkei Ryokan captures the essence of relaxation with its private onsen offerings. The ryokan's breathtaking location in Arashiyama, overlooking the river, enhances the overall experience, providing guests with an enchanting stay.
Neighborhood: Arashiyama
Traditional Breakfast: Available
Onsen: Private Onsen in some rooms (requires room reservation)
Family-Friendly: Yes
Room Amenities: Elegant rooms with private open-air baths, river views, ensuite bathrooms, traditional decor, complimentary Wi-Fi.
Overall opinion: A haven of tranquility and rejuvenation, Arashiyama Hot Spring Arashiyama Benkei Ryokan is perfect for travelers seeking the luxury of a private onsen and a serene getaway amidst nature's beauty.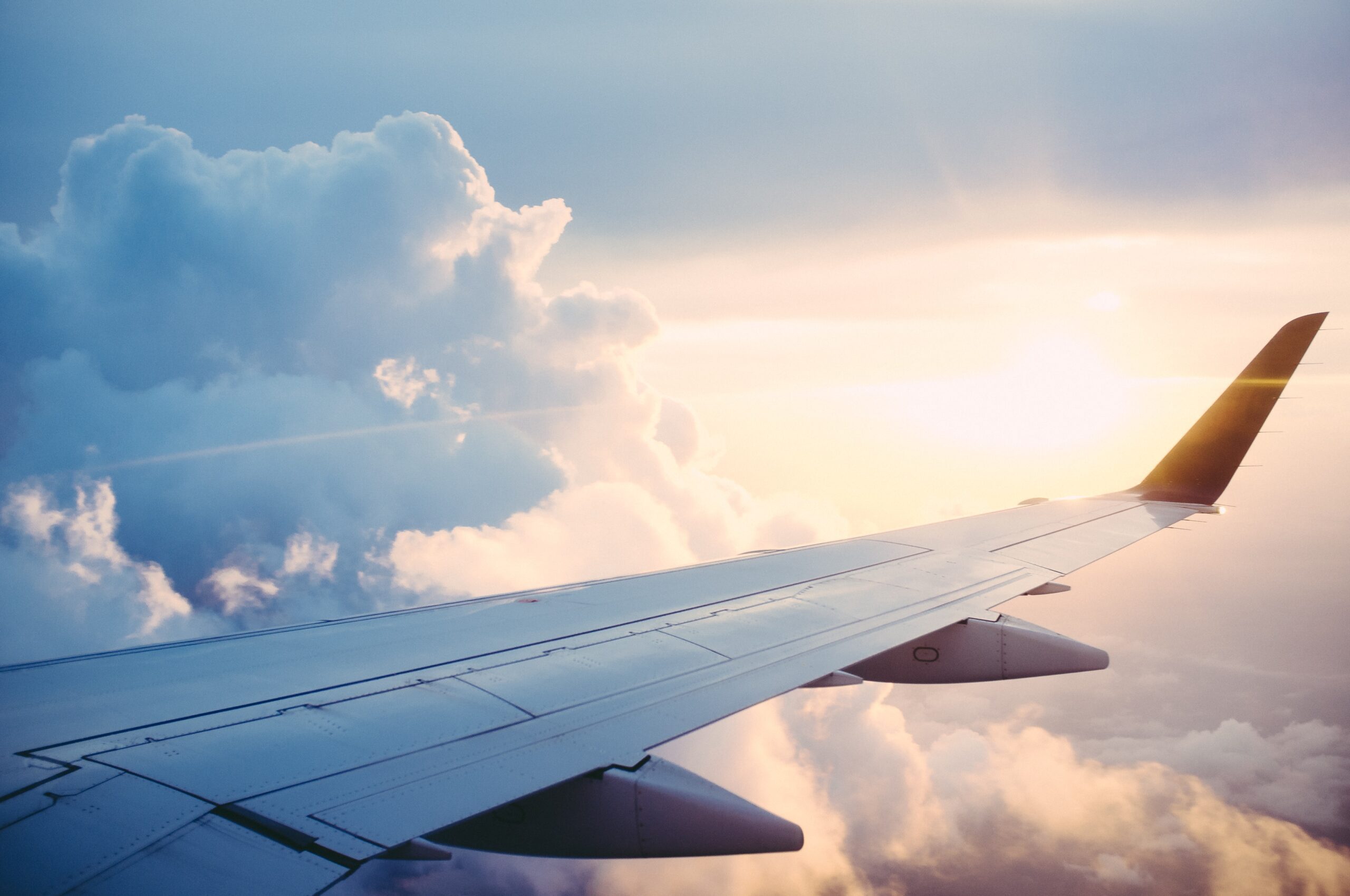 Summing it Up
With an array of ryokans to choose from, Kyoto offers an unforgettable journey into the heart of Japanese traditions and culture. Whether you're traveling with family, looking for romance, sticking to a budget, or indulging in luxury, these five ryokans provide a unique experience tailored to your desires. Kyoto's ryokans promise a glimpse into the time-honored customs of Japan and leave guests with cherished memories that will last a lifetime. Happy travels and may your stay in Kyoto be truly magical!
Frequently Asked Questions about Ryokan Stays
What is the check-in and check-out time at a ryokan? Check-in time at most ryokans is typically in the late afternoon, around 3:00 PM to 4:00 PM. Check-out is usually in the morning, around 10:00 AM. However, these timings can vary, so it's best to confirm with the ryokan before your arrival.
What should I wear during my stay at a ryokan? Ryokans often provide guests with yukata, which are lightweight cotton robes to wear during their stay. You can wear the yukata around the ryokan, including during meals and while relaxing in the communal areas.
Do ryokans have private bathrooms in the guest rooms? It depends on the ryokan. Some ryokans offer guest rooms with ensuite bathrooms, while others may have shared bathrooms. If having a private bathroom is essential to you, make sure to check the room amenities before booking.
What is a kaiseki meal, and is it included in the stay? Kaiseki is a traditional multi-course Japanese meal that is meticulously prepared and beautifully presented. Many ryokans include a kaiseki dinner and breakfast as part of the stay. However, it's essential to confirm the dining arrangements and if any dietary preferences or restrictions can be accommodated.
Are ryokans family-friendly? Not all ryokans are family-friendly, as some may have age restrictions or limited facilities for children. If you're traveling with family, look for ryokans that explicitly welcome families and can provide appropriate accommodations.
Are tattoos allowed in ryokans with onsen facilities? Some ryokans have restrictions on tattoos in their onsen facilities due to cultural reasons. Tattoos are associated with yakuza (organized crime) in Japan. While some ryokans may allow guests with tattoos to use private onsen, others may not have any restrictions. It's best to inquire about their policy beforehand.
Do I need to know Japanese to stay at a ryokan? While knowing Japanese can be helpful, many ryokans in popular tourist areas have staff who can communicate in English or other languages. However, it's a good idea to learn a few basic Japanese phrases or use translation apps to enhance your communication.
Are there any specific etiquette rules I should be aware of during my ryokan stay? Yes, there are some etiquette rules to observe during your ryokan stay, such as removing shoes when entering the room, being punctual for meals, and using appropriate greetings and gestures. Your host will appreciate any effort you make to respect Japanese customs.
What payment methods do ryokans accept? Ryokans usually accept major credit cards. However, it's always a good idea to confirm payment methods in advance to avoid any inconvenience.
How far in advance should I book a ryokan? Popular ryokans in peak tourist seasons can get booked quickly, so it's advisable to book well in advance, especially for well-known ryokans or during busy travel periods. Booking a few months ahead is recommended.